Need to make some changes to your account info? 
All it takes is a few clicks.
Here are the steps to follow.
STEP 1: Click the gear icon on the bottom left inside the app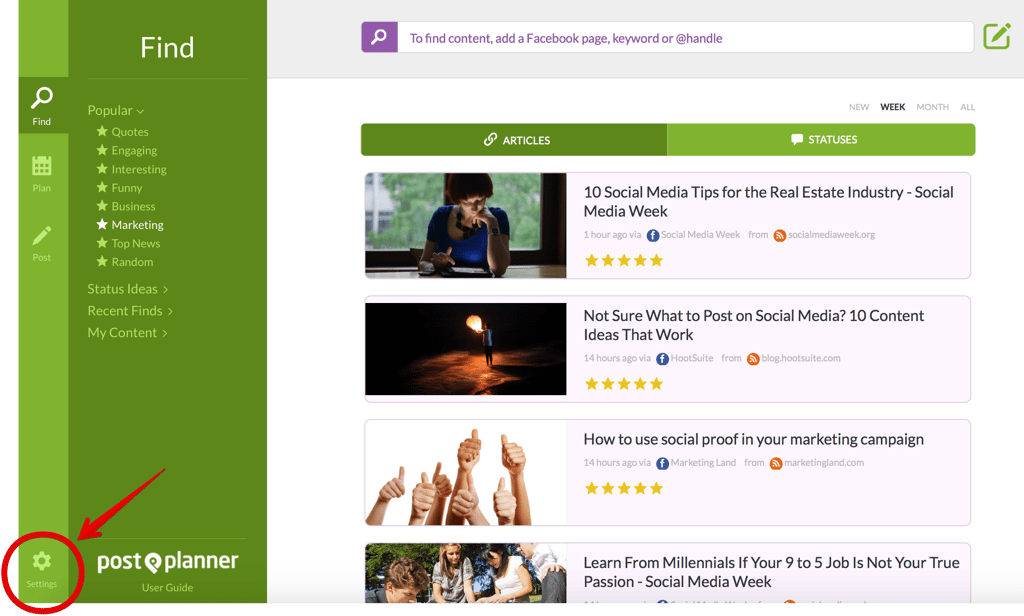 STEP 2: You'll see:
Social Networks: You can activate or deactivate any social networks here.
Team: Manage your team members and which social networks they have access to.
Sharebar: Set up your Sharebar, create a custom domain, and manage the email optin feature
Profile: Check your basic account settings
Defaults: Edit your default networks you post to and your time zone.
Account: View your payment details, plan subscription, and invoices.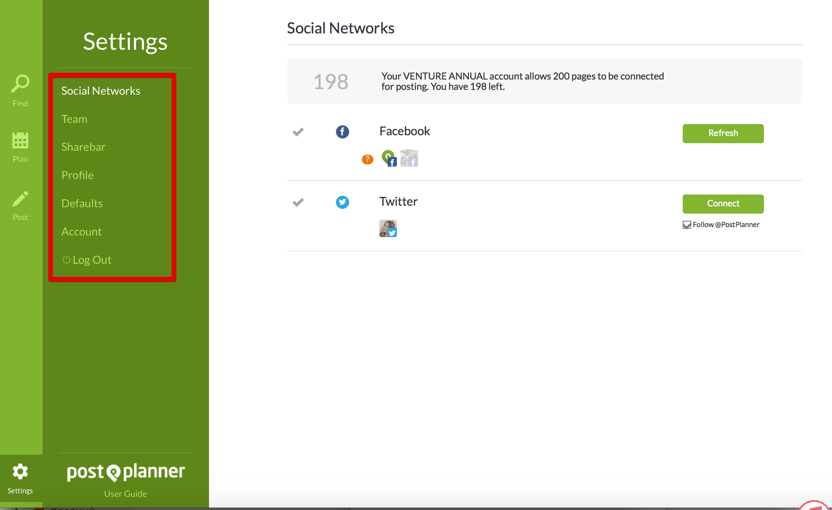 NOTE: You can access all your invoices under "Account."