One of the keys to success on social media is being data-driven.
You need to constantly test and analyze to see what's working and what's not. Then adjust accordingly.
Here's a short video on how to analyze your posts inside Post Planner. Take a peek, and if you still have questions when done watching, make sure to scroll down for more instructions!
STEP 1: Click "Post" icon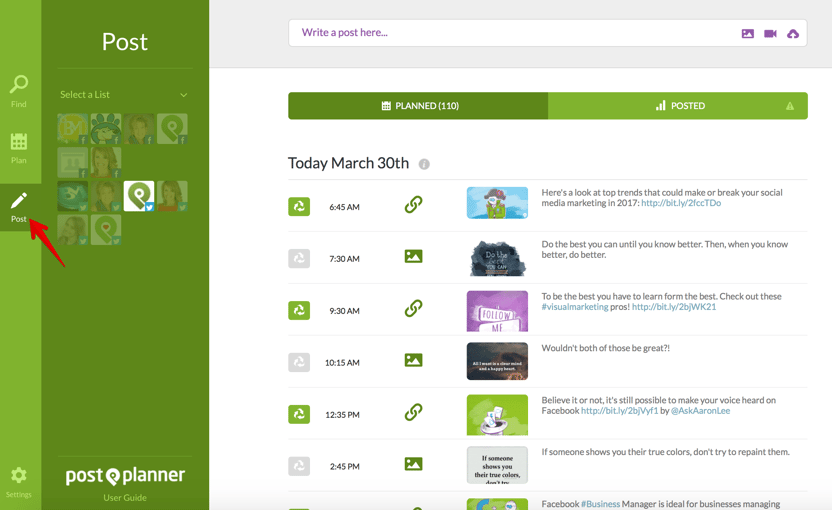 STEP 2: Choose a page (Insights are available for Facebook business pages) 

STEP 3: Click "Posted" and look at the number of likes, comments, shares, and clicks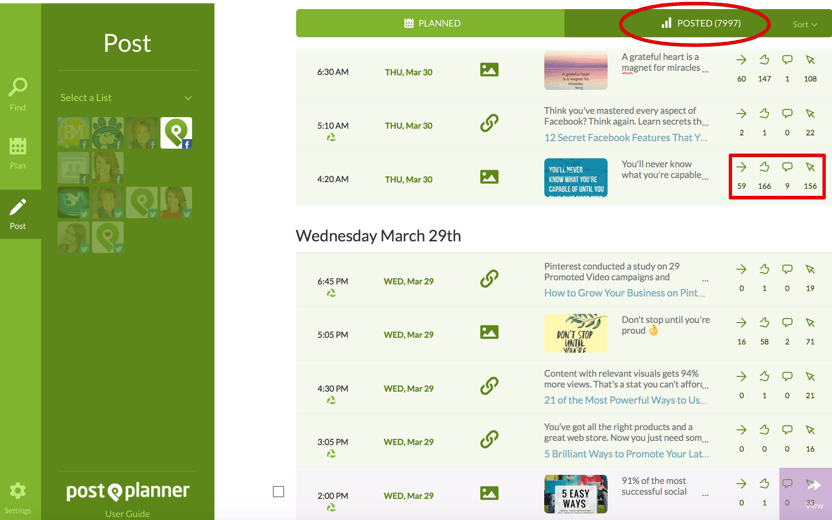 STEP 4: Sort posts by Like Rate, Comment Rate or Click Rate