Want to increase awareness around your business?
You can do that with the help of a sharebar that appears at the top of every piece of content you share.
Here's a short video on how to set it up within Post Planner. Take a peek, and if you still have questions when done watching, make sure to scroll down for more instructions!
STEP 1: Click Setting gear and choose Sharebar 
STEP 2: Customize your Sharebar settings 
STEP 3: Choose your subdomain carefully
It can only be set once
It will show in Facebook link stories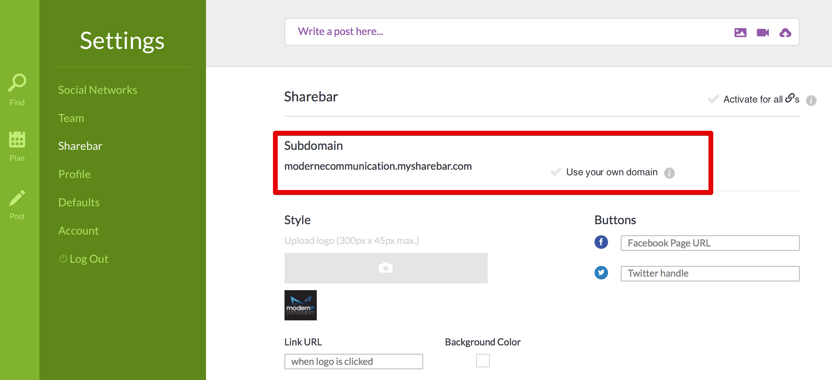 STEP 4: To add your Sharebar to all articles you share, click the "Activate for all links" checkbox 
STEP 5: To complete setup, add your branding, social buttons and text ad info 
STEP 6: Click "Save" 
You can preview your sharebar by clicking "Preview My Sharebar"