Want to check up on your scheduled posts? Need to make sure everything is correct and going out at the right time?
No problem - look inside your planned posts. Here's a short video on how to do that.
Take a peek, and if you still have questions when done watching, make sure to scroll down for more instructions!

Open up your planned posts
STEP 1: Click on Post
STEP 2: Make sure that "Planned" is selected (not Posted)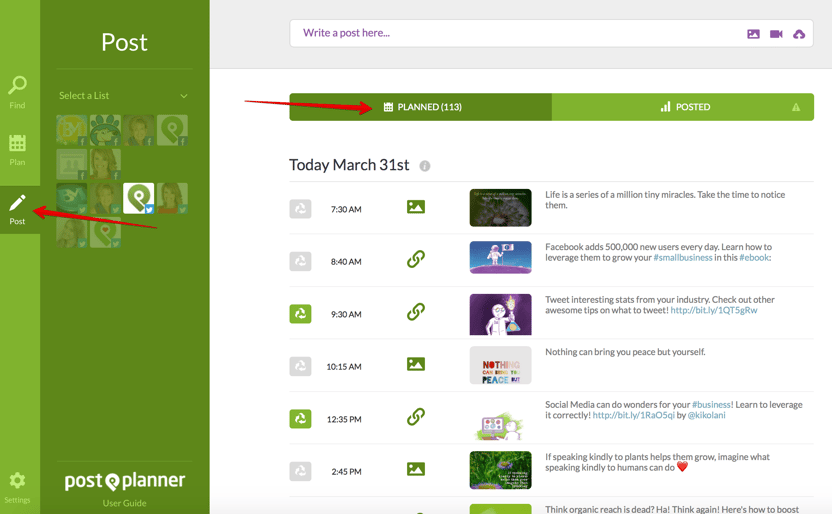 Expand view of posts
STEP 1: Hover over your post
STEP 2: Click anywhere except the purple editing panel 
Filter posts by page or list
STEP 1: Click on profile thumbnails in left panel, using these click actions:
Single-click to select one profile exclusively
Double-click to select additional profiles
Triple-click to select all profiles 
STEP 2: For Lists, click the "Select a List" dropdown menu 
Here's a quick video on filtering planned posts by profile.