One of the keys to succeeding on social media is reaching your audience at the optimal time - when they are online and more likely to engage with your content.
If you know when that is, or if you just want your posts to go out at a specific time (or on a specific day), you can easily schedule your posts inside Post Planner.
Here's a short video on how to get started:
STEP 1: Click the Post icon in the left sidebar menu.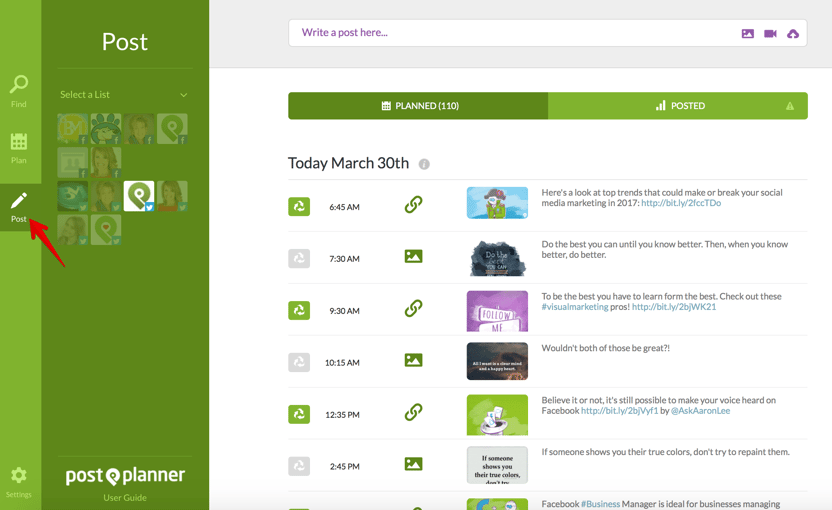 STEP 2: Activate the Composer
Click inside the COMPOSER panel at top of screen. 

STEP 3: Create your Post
For photos, click the photo icon to upload an image

STEP 4. Add any status or intro text
For links, paste the URL into the status box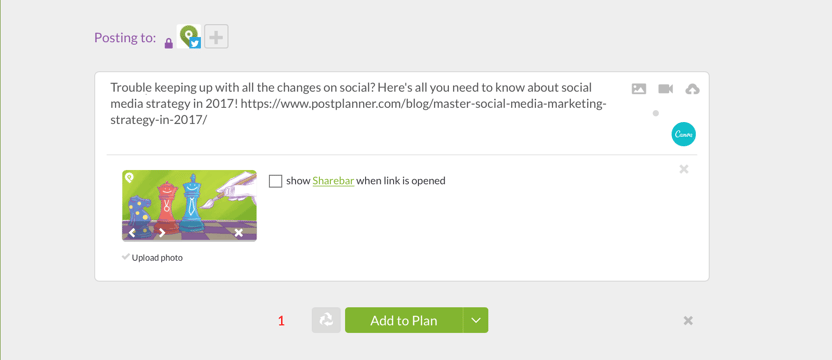 Step 5. "Add to Plan" or "Schedule"
To Add to Plan (add into the queue) - Click the dropdown arrow on the green "Add to Plan button". 
To Schedule a Post to go out on a specific day or time:Select SCHEDULE POST from the dropdown menu listChoose a publishing date and timeClick SCHEDULE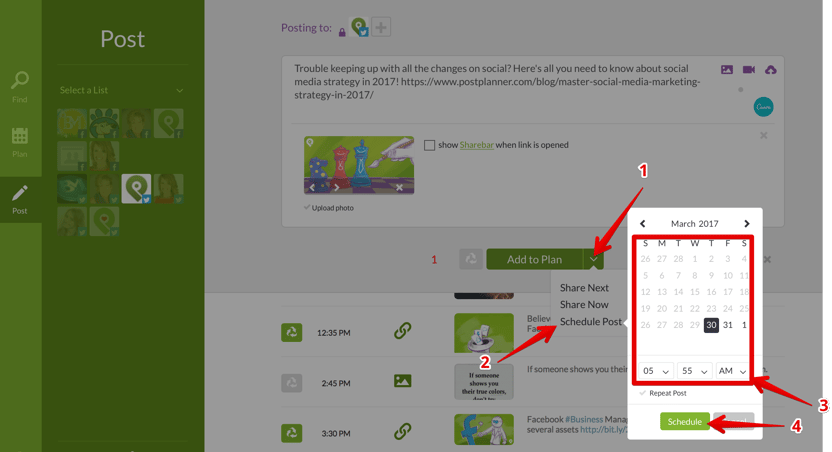 STEP 6: Scheduled post will appear in plan below composer